All too often children are the innocent victims during a family crisis. The Salvation Army has five residential homes in Malaysia that provide care and protection for children and young people, because Every Child Matters.​
The homes provide both residential and day care services that help children overcome past traumas. A balance of educational and recreational activities help build confidence and equip young people for the future.​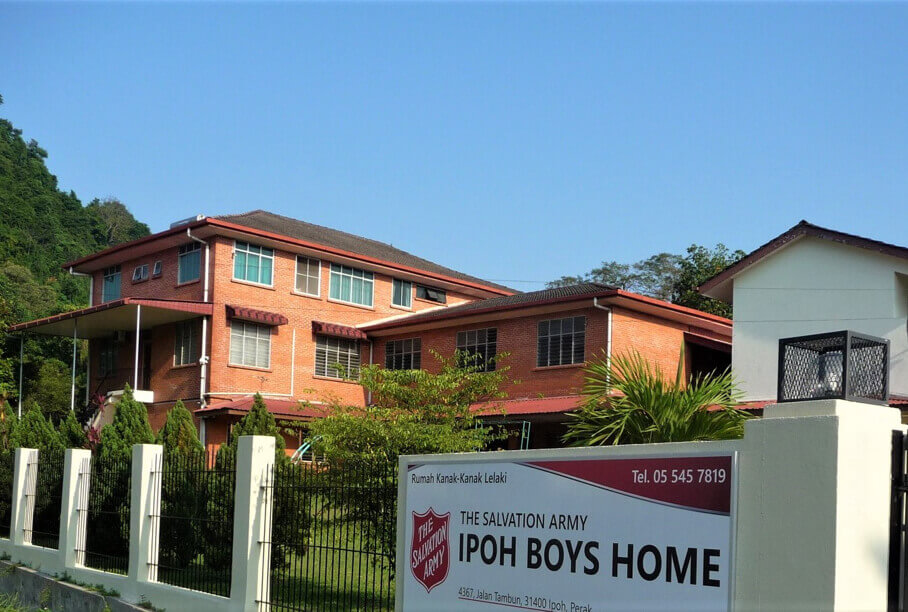 IPOH BOYS HOME
Ipoh Boys is situated in the Tambun area of Ipoh and provides a peaceful and idyllic surrounding for the boys to live.
FACILITIES & AMENITIES
Number of Staff
A monthly fostering allowance, medical and child/student care fees are provided.
CONTACT US
Tel (05) 545 7819
Fax (05) 549 5412
No. 4367 Jalan Tambun
31400 Ipoh, Perak